Renaissance Festival Performers
Renaissance Festival performers are at the heart of the event. They add to the lively atmosphere, and without them, the festival just won't be any fun. There are costumed actors that walk all over the grounds, acting out their parts, posing for pictures and talking with everyone.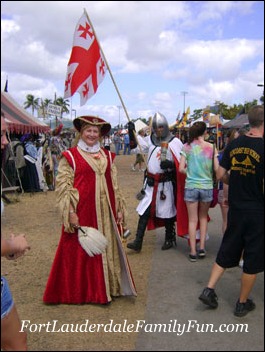 It's sometimes not obvious at first who are the paid actors or the participants because there are a lot of festival guests also dress up and join in the revelry.
That's what makes the Renaissance Festival so unique because the whole event is a stage and people are encouraged to step in, get into a character and play a part even just for a day.
Other entertainers play on stage such as the dancers and stunt performers such as jugglers and acrobats. These performances run several times during the day so make sure you have a schedule or performance times and get there early to get a good seat.
Enjoy the performance at the Renaissance Festival!


From Renaissance Festival Performers, go back to the RenFest page