OceanDance
Herald in the New Year with a performance by the beach
OceanDance
is an outdoor, performing arts event at the Hollywood Beach broadwalk. Just imagine renowned professional dance troops from all over the country dancing on stage with the Atlantic Ocean as its backdrop. Hear the waves at a distance while enjoying a dance show by professional artists.
This event has been wowing spectators for over a decade now, and to top it all of, this event is free! Spectators bring beach chairs or blankets and pick a spot early to get the best viewing spot as close to the stage as possible.
There is what's called VIP seating that gives the best viewing area plus actual seats. However, you do need to pay for VIP seating and it can end up being quite pricey (from approximately $50 each to $150 for a group of four or more depending on how many people in your party).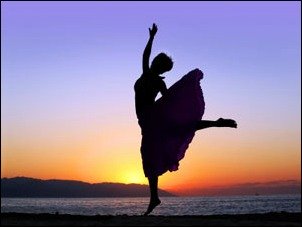 End the year right with a dance performance by the sea. Shake off all the past year's worries and challenges and get immersed in sounds and movement beneath the stars.

Past performing troupes have been quite diverse and this only adds to the richness of the event. Mostly performing contemporary dance, dance groups in the past included the Abakua Afro-Latin Dance Company from New York with its signature Afro-Latin Funk, the Koresh Dance Company from Philadelphia performing a mixture of energetic ballet, jazz and modern dance, and the Wylliams/Henry Danse Theatre from Kansas City presenting more avant-garde work.

In the past it has also included a laser light show after the dance performances or even fireworks on the last day of December as the clock strikes midnight.

There is no news yet as to what the dates are for this event in 2010 or if it will be held this year. Let's hope we'll find out soon!

Venue and dates for the 2010 OceanDance
To Be Announced (TBA)
artandculturecenter.org/oceandance-2010


Have you been to OceanDance?
Tell us what you thought of it! Tell us which performance you saw and give us your personal review of the event.
Go from OceanDance back to Fort Lauderdale Events